2016 (FALL) TASA ANNUAL CONFERENCE - ALPINE
Photos by Rebecca Dietz 2016 Alpine Conference
ONE FOOT EXHIBITION 2016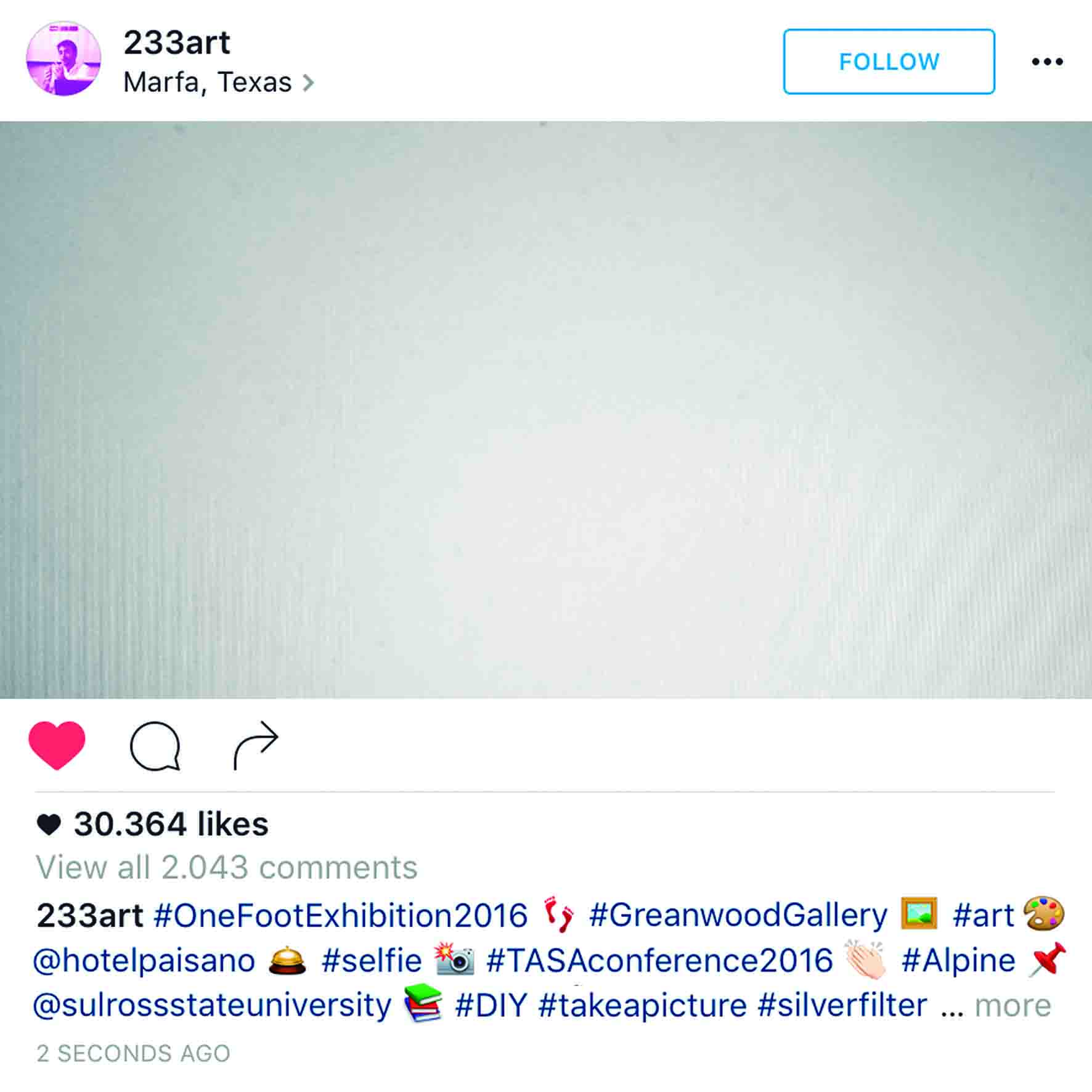 TASA Conference 2016 Pre-registration
We are hoping you will be able to join us for the TASA conference in beautiful Alpine, TX, October 6-8th, 2016, as well as enjoying the Chinati Open House weekend in Marfa. The 12x12 square foot show will be at the Paisano Hotel in Marfa. The official conference hotel is the Hampton Inn in Alpine (432-837-7344). The Reservation Deadline for the conference rate is September 6 (TASA Conference Rate: $109.00 plus sales tax, single or double room, per night). And last but not least, the early registration deadline for the is September 5, after that date fees will increase.
Conference Fees increase after September 5th
To pay by check, download the 2016 Conference Registration form (PDF) and mail with payment (check made out to TASA) and mail to the address listed at the bottom of the form. If your institutional membership check is "in the mail," and you want to avoid the Institutional Representative Conference Late fee, be sure to EMAIL this form as an attachment after filling it out (see below) BEFORE or soon after SEPT. 5.
For credit cards, please use the Eventbrite button below. Besides clicking on the Eventbrite button below to pay, please also download the above TASA 2016 Conference Registration Form, and on your computer, open it in Acrobat Reader (free download from https://get.adobe.com/reader/), fill it out, save and attach to an email back to Linda Fawcett at lfawcett@hsutx.edu.
This is especially important if you will be attending the conference as your school's Institutional Representative and want to avoid the late fee that might result if your school has renewed its Institutional membership but did not let me know you were coming as your school's Institutional Representative by the pre-registration deadline. [Note that this year I will accept these forms for another 7 days past Sept. 5.] Simply say: "Inst Rep" as your conference fee status with Institutional Membership as "PD". And be sure to also say if you will be attending the Saturday night Banquet and if you need a veggie meal (helps with plate count). Thanks!
UPDATE: The 2016 TASA conference is now over. Please use the Eventbrite button below for membership fees and donations.